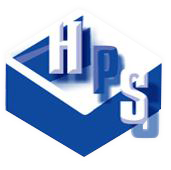 Today Hydraulic Pneumatic Supplies is one of the best hydraulics and pneumatics solutions providers in South Africa and is known for our innovation in using hydraulics and pneumatics.
Our organisation is proudly customer focused, which means our emphasis is not just on components and parts, it's on delivering total solutions.
Since its formation in 2000, Hydraulic Pneumatic Supplies has grown exponentially. During this period the company has expanded its operations to be able to service customers nationally.
Hydraulic Pneumatic supplies is fully South African owned and operated. The company is staffed with varied skilled personnel covering technical, business development, product specialists, technicians, trainers and management. Together they form a team that can provide extensive fluid power services to the industry.
Through the strength of our people we aim to exceed industry expectations by delivering superior solutions and demonstrating excellence in customer service. We are committed to be consistently innovative with our products and services and to provide safe high quality fluid power and industrial systems.
Willingness to take responsibility for our actions and their outcomes, including owning up to our mistakes.
Respect:
Treating customers with respect and dignity, and showing trust and appreciation of each other.
Integrity:
Being honest and fair and doing the right thing, including transparency and keeping your word.
Professionalism:
Consistently performing to a high standard, striving towards excellence, and understanding the impact your decisions make on others.
Teamwork:
Collaborating with team members by being flexible, responsive and showing initiative, to help achieve a common goal.
Our Services and Capabilities
Hydraulic Pneumatic Supplies delivers complete solutions and our services include:
• Total source and supply
• Hydraulic hose assemblies
• Field service + fault diagnosis
• Hydraulic and pneumatic component sales & technical support